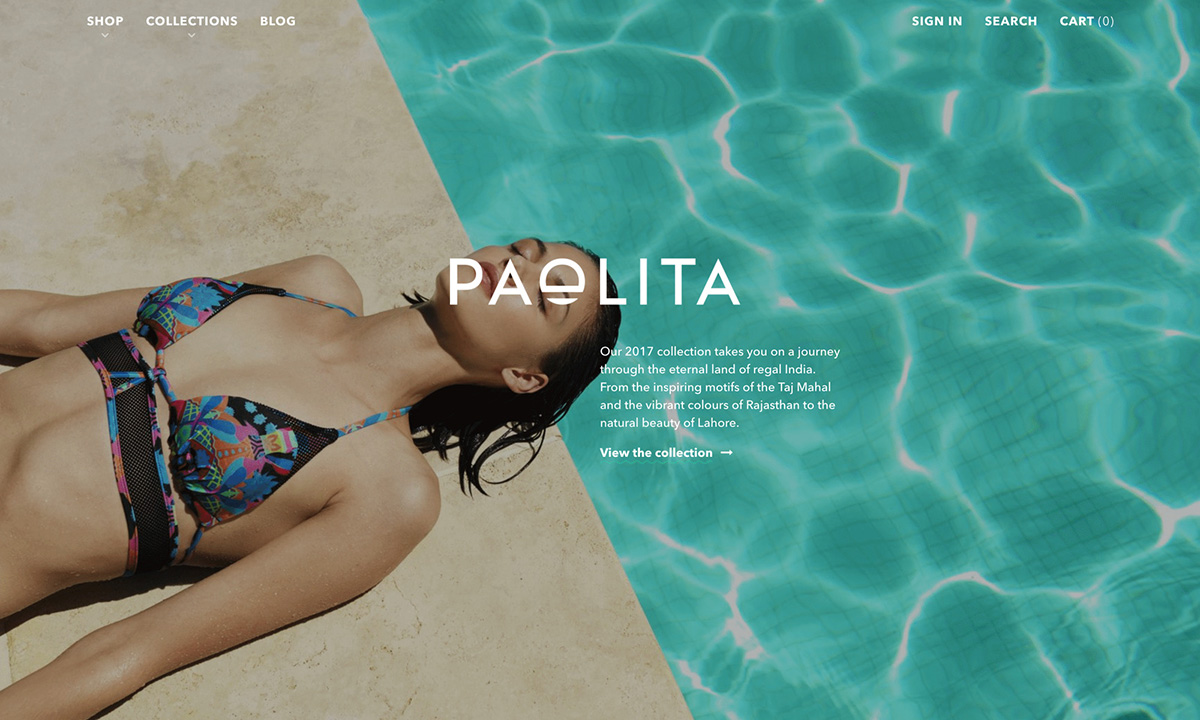 迷蒙的眼神、性感的双唇、撩人的身姿……
这一切构成强烈的视觉冲击力,使人无法抗拒。
服饰、手饰、化妆品、模特等行业几乎就是打下了性感的烙印,利用好大幅的漂亮女性照片展示,为产品带来足够的关注度。
来自比利时的时装设计师作品展示。
Fanny Myard's website, a young Belgian fashion designer. Showcase of her ready-to-wear collections.
时装设计公司网站。
Ellion Design Ltd. is an exclusive Fashion Design Company, specializing in highest quality dyed sheepskin and pelts (furs), hand-embroidered and individually tailored.
帽子、包包等配饰销售网站。
Eugenia Kim marries clean, classic shapes with fresh, feminine modernity. Shop women's accessories, hats and bags.
珠宝展示网站。
Découvrez tout l'univers des Bijoux Précieux avec le Comité Francéclat
女士泳装网站。
AMAIÒ is a luxury women's designer swimwear label that blurs the line between designer bathing suits and ready-to-wear.
女士泳装网站。
Our 2017 collection takes you on a journey through the eternal land of regal India. From the inspiring motifs of the Taj Mahal and the vibrant colours of Rajasthan to the natural beauty of Lahore.
女士泳装网站。
女士泳装网站。
服饰网站。
摄影广告公司。
WandaPrint Productions is a company based in Paris, represent various photographers, illustrators and CGI artists and Produce Print campaigns and a lot more
模特公司。
AWA Models based in Germany is a young and dynamic agency. Our Team has many years of booking experience and is known for a professional worldwide scouting
服饰类网站。
美发类产品网站。
IGK is a product line that represents hairstyling for the modern generation. With salons in New York, Miami, and LA, IGK caters to an elite clientele. IGK was founded by renowned hairdressers Franck & Leo Izquierdo, Aaron Grenia, and Chase Kusero.