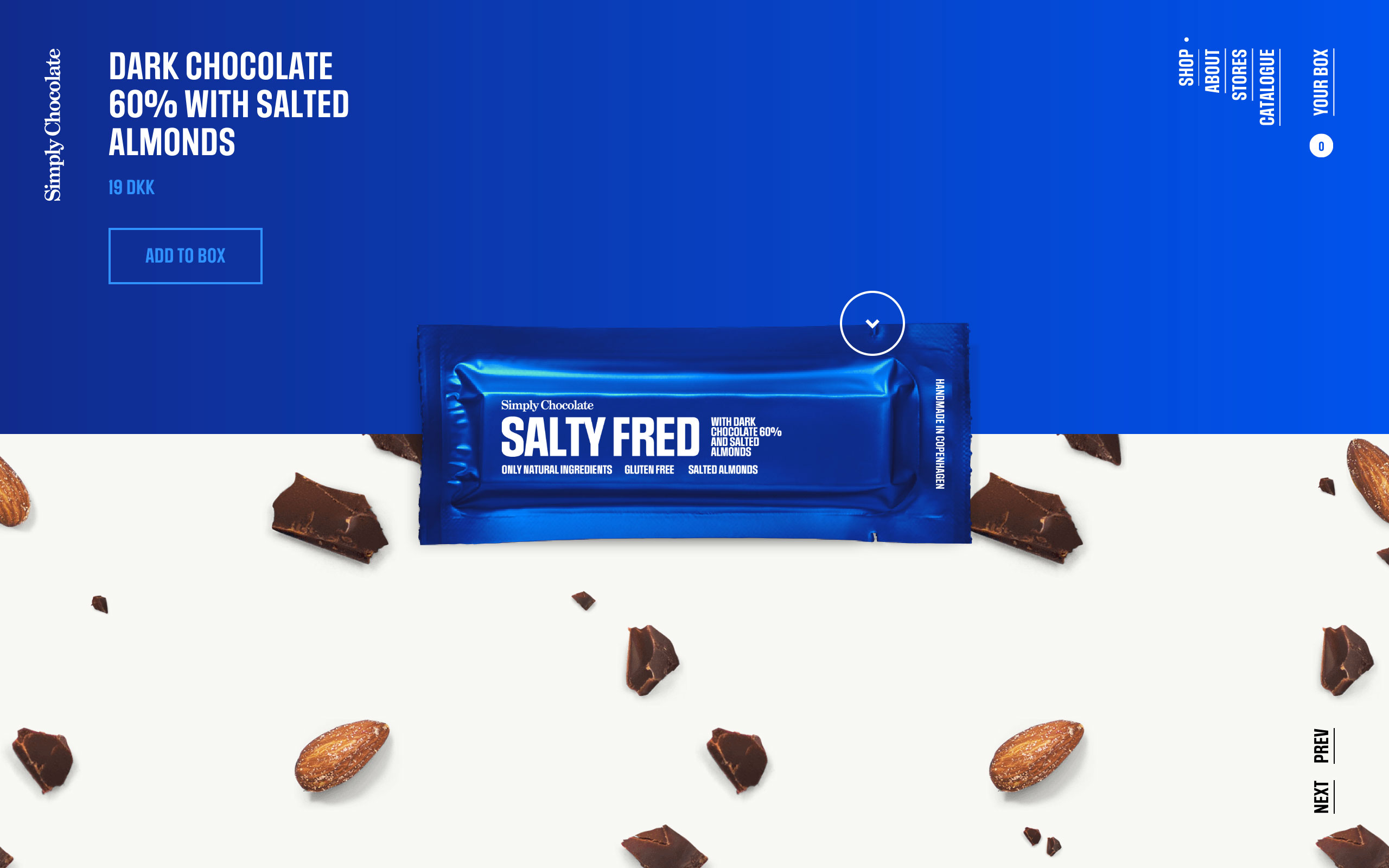 坚果、水果、巧克力、爆米花……
不规则的页面布局,动态的页面效果,诱人的产品照片,鲜艳的色彩,零食好吃网站更好看。
追求健康的由坚果、水果制成的小零食,多种口味多种色彩。
Healthy snacking never tasted this good!
Instabar is a unique range of high quality, utterly gratifying and nutritious nut, seed and fruit bars available in 10 mouth-watering combinations. Based on simple recipes and crafted with pure, best-in-class ingredients – make Instabar your new flavourite treat.
Honestly Good, Deliciously Real, Fantastically Organic, and Power Boosting, our Nut-ology is baked into every recipe and yummy bite.

来自美国知名品牌威氏的健康水果零食。
At Welch's®, We Put The Fruit In Fruit Snacks®. Welch's® Fruit Snacks are America's Favorite Fruit Snacks, made with Real Fruit delivering the delicious taste the whole family loves.

影院必备爆米花

来自法国的零食糖果公司,旗下有13个品牌的糖果和巧克力
Welcome to the official website of Carambar & Co, the French company that manufactures 13 legendary brands of candies and chocolate including Carambar and Poulain

来自哥本哈根的巧克力品牌,包装简洁好看,网站的动态效果也低调顺滑。
Simply Chocolate is truly simple. Simply Chocolate is based in Copenhagen. Up here it's too cold to grow cocoa beans. But it´s hot enough to have a love affair with great chocolate.